PENSION FUNDS & SOVEREIGNS
Take portfolio management & decision making to the next level
Tailored platforms dedicated your exact specificities
Pension funds, sovereign wealth funds and endowments are more than ever seeking transparency in their investments as well as easy access to pertinent data. Our independent and secured platform connects your teams directly with all your relevant data sources: custodian banks, asset managers, credit or ESG rating agencies, TPT/EET reports, etc... Leverage on a wide spectrum of performance and risk analyses, which you can implement with your own metrics and conventions, at a position, portfolio or sub-portfolio level.
With dedicated accounts for each type of user, bring the right analysis and document to the right person, on time and in the right format.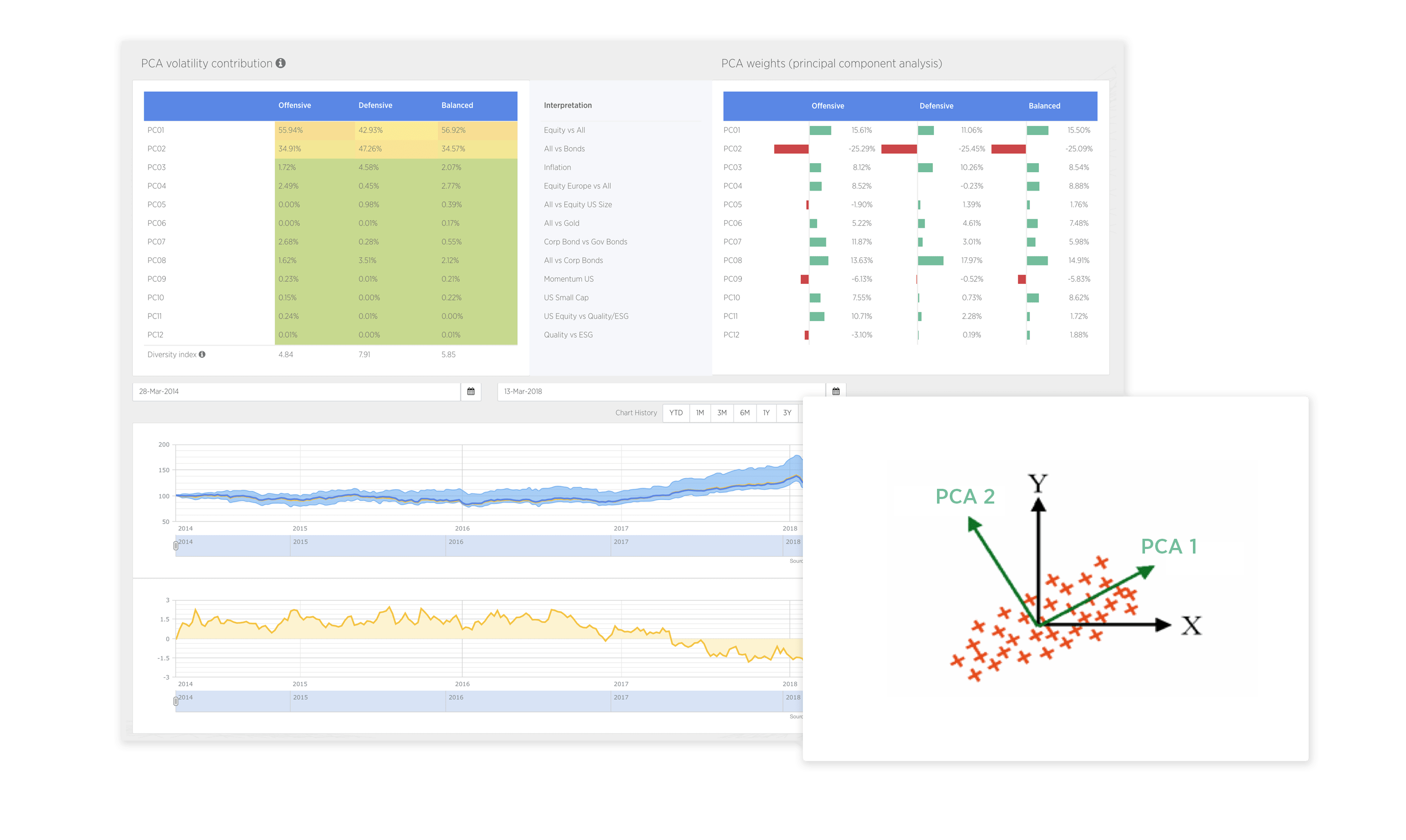 Quantilia as a trustful partner
With Quantilia, you rely on a trustful and totally independent company with no conflict of interest bearing in mind your needs for sophisticated visualisation tools and transparency. Quantilia accompanies its users throughout and beyond their decision making and portfolio management processes by providing them with the crucial analytics and smart instruments to be clear sighted. The company's organisation and capital structure guarantee its independence. Its experts extract analytics from quantitative indices and every formula used is accessible to registered users.
Access a world of data science
Quantilia's aim is to support you throughout the entire process of creating and monitoring a portfolio in line with your investment objectives, based on cutting edge machine learning and big data technology. We are putting at your disposal an updated and verified database of exclusive quantitative strategies including theme based ones such as ESG and Shariah compliant strategies. Our team of specialists is using powerful programming to provide you with a complete library of useful insight and helps you among other things, build, back-test and stress test portfolios with multidimensional simulations on parameters and weighting schemes.
Dedicated to institutions
Quantilia is committed to eliminating all boundaries and working with worldwide active institutions. Since inception, we have worked with several sovereign wealth funds and pension funds to help them face their complex challenges across the world. Our teams have been involved in creating and developing custom made solutions to better answer their various needs.
Flexible and exclusive
The Quantilia platform provides you with specific content according to your needs, interests, styles and choices. The solutions provided to each and every user are totally customisable, scalable and differentiated which allows you to access the pertinent investment solutions for your portfolio strategy. You are able to filter and see the data you need the way you need.