FUND SELECTION & MULTI-MANAGERS INVESTING
Generate a consistent outperformance
Quantilia brings in the needed solutions for you to achieve the targeted results. Our in-house developed and enriched database allows investors and advisors to choose the best available managed funds for each portion of an allocation. With Quantilia, multi-managers' portfolios who are regularly monitored and rebalanced, will benefit from having clear risk-return profiles, transparent performance reporting and cost efficiencies in switching between funds.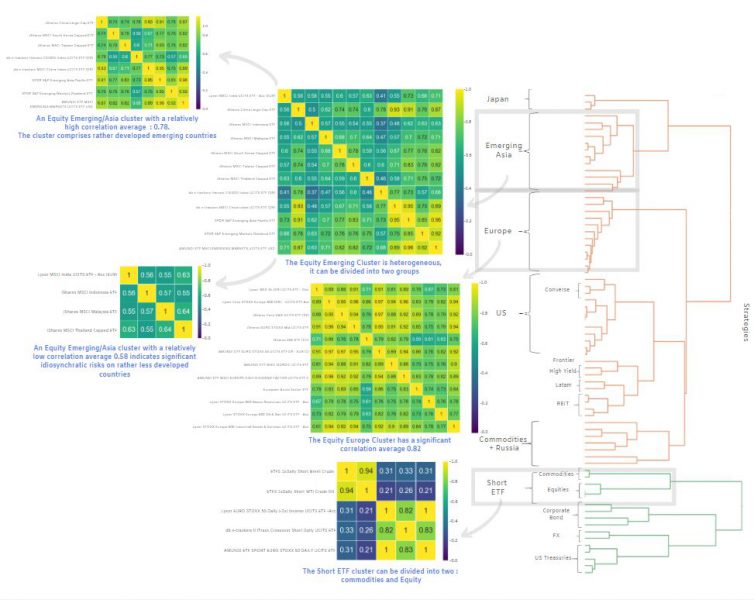 Our data processes
Our team of experts works on collecting data from top-tier data providers worldwide and onboard it on our web-based platform. We work on a daily basis to conduct meaningful analyses and rigorous work to provide accurate and cutting-edge insight in order to help investors with the execution of their investment strategies and the management of their portfolios.
Data & portfolio management platform
Our technologies
The Quantilia solution caters for robust calculations all developed with Quantilia's proprietary pricing library. Our experts develop sophisticated algorithms, statistics and analyses for the investors to be able to assess the volatility and the risk associated with their investments. Moreover, the platform is interactive and tailored for multi-managers' needs for the conduct of rigorous processes.
Artificial intelligence techniques
Visualise
Our in-house developed and robust platform conveys the global investment scope and the breadth of investment vehicles used. Investors are given a look-through (also called "transparisation" in the French language) of their portfolio that is highly specialised in nature. Our insight has proven to be very beneficial, especially in times of high volatility and market crises. It further helps with diversification and improves investors' prospects of achieving both consistent and positive returns. In addition, the platform is a hub for products with significant potential to add value to enhance returns while taking measured risks.
Report
Quantilia in-house developed solutions for reporting and document generation allow users to produce reports in line with the desired look and feel to present to their clients. Our team developed powerful tools giving users the capability of designing, formatting and editing reports either directly on Quantilia platform or through their Quantilia white labels. Our reporting solution allows users to create visually appealing documents using a wide variety of charts, graphics, pivot tables and more, all while keeping their data 100% confidential and private.