USE CASES
CLUSTERING ANALYSIS
Optimise your portfolio with data science
Achieve real diversification
The diversification of portfolios is more than ever a necessity for investors in order to be protected from high market fluctuations. The implementation of an automated method to classify strategies in statistical homogeneous groups or study the behaviours of different strategies among an eligible universe is thus essential to the investment decision making process and portfolio management practice.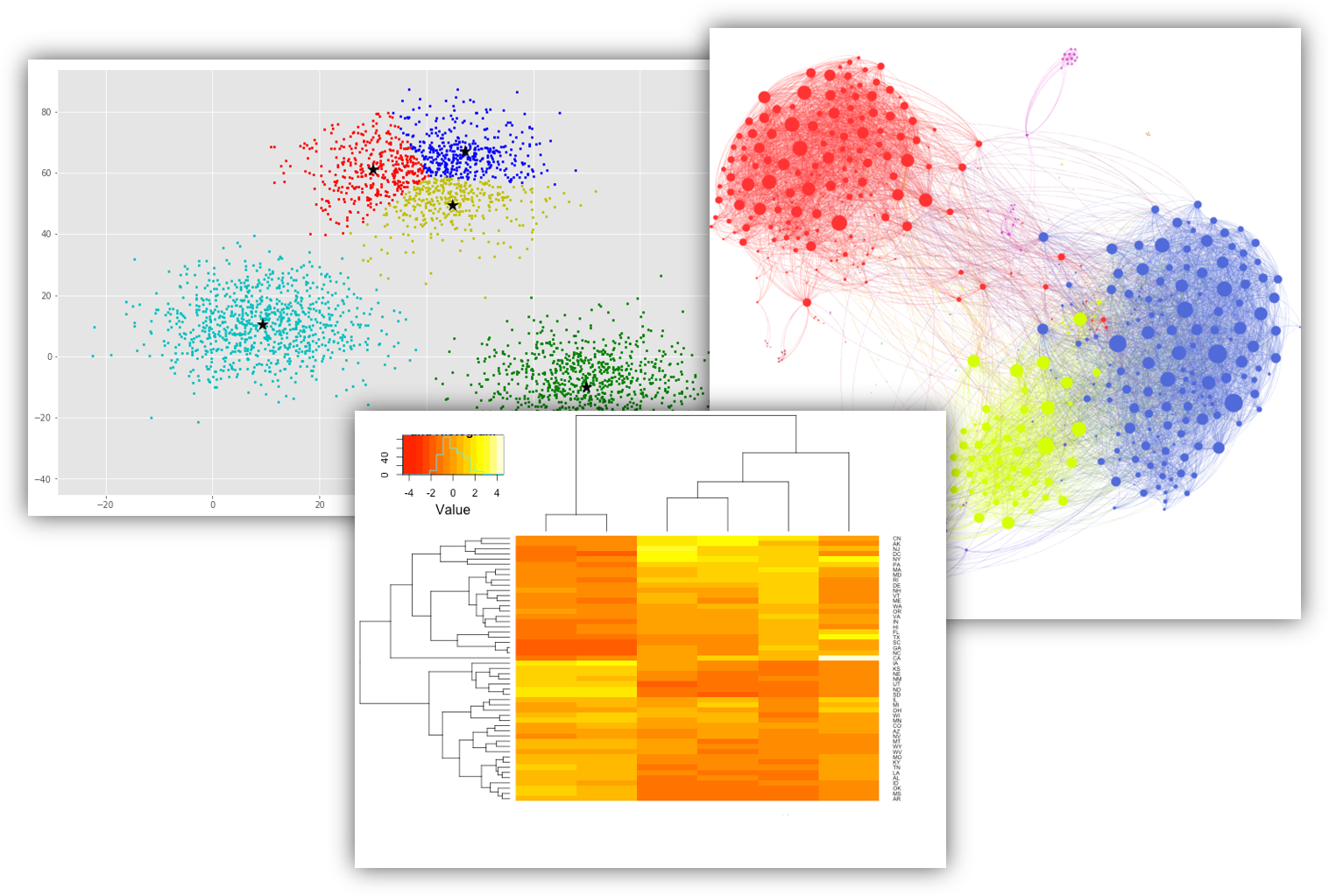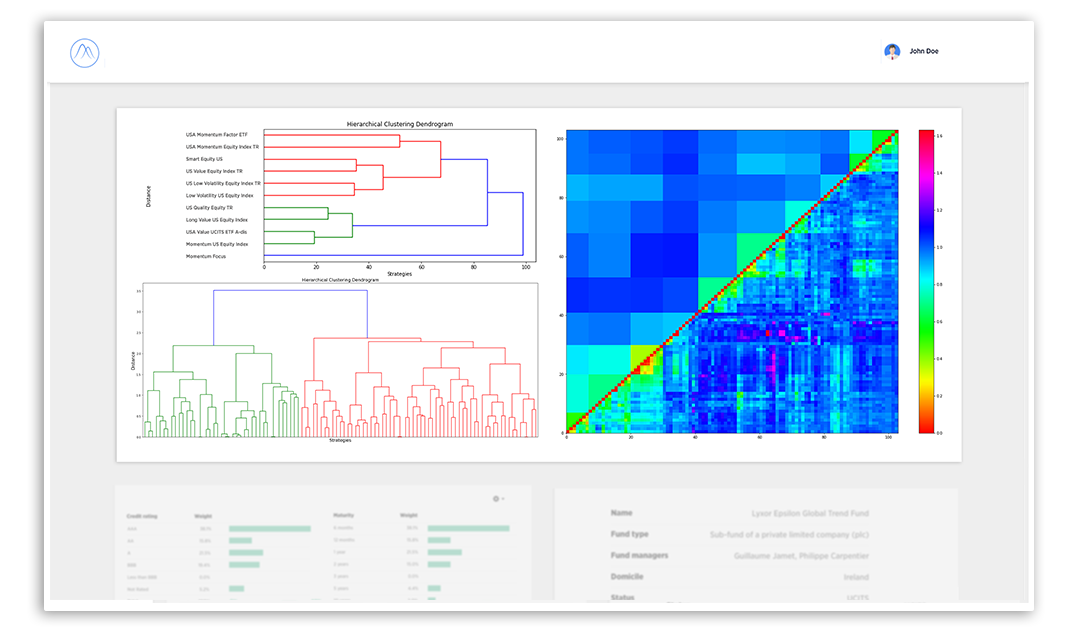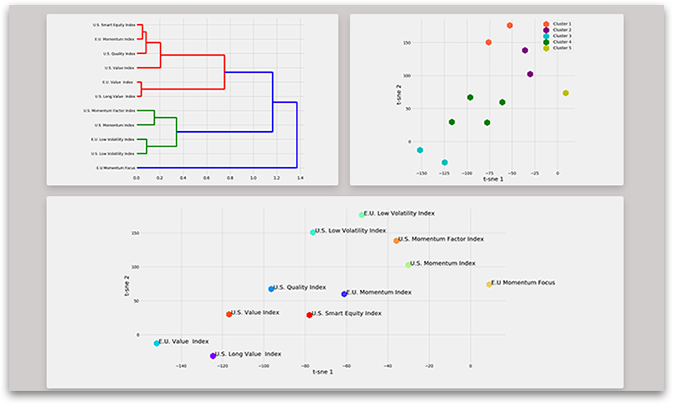 Beyond classical correlation
Correlation as usually measured, is insufficient for a scrupulous assess of strategies' behaviour. Its metrics, calculated during times of market stability, drastically change during crises pushing investors to actively look for new metrics considering all fluctuations, especially those happening within difficult market conditions.
Control your risk
Risk management for discretionary portfolio managers can easily become a game of gamble if the complexity of dependencies of different models is not mastered and their impact on risk not well estimated. Quantilia uses active learning and artificial intelligence to develop complex algorithms allowing the weighting of multiple factors likely to impact investors' portfolios. The in-house developed technology enables our users to identify different families of investment products with similar scoring, implement the chosen strategies and study their degree of integration and synergy.
Portfolio construction
The Quantilia clustering algorithms provide institutional investors with the needed scalability to deal with different types of attributes and easily detect outliers. They enable them to identify groups of strategies with similar behaviours and forecast their evolution in the future. Our internally developed clustering techniques also adequately answer investors' requirements for a sophisticated and unbiased tool to optimise the performance of their portfolios and efficiently meet their clients' expectations.
Quantilia as a research partner
Quantilia as a fully independent partner always directs its work towards helping investors run their best race by investing to develop top-notch algorithms and cutting-edge solutions. We assist our base of users during each step of their portfolio's life cycle by developing unconventional academic methods and ensuring them the accountability to stay on track, monitor and review their progress all while keeping their investments aligned with their goals and vision.