ASSET MANAGERS
Focus on your core business while we take care of the rest
The platform
Quantilia is offering you a platform where to convey in a crystal clear manner investment solutions. Increase your visibility towards a qualified target of institutional investors and instantaneously grow your business leads and revenues. Our teams of experts developed a dynamic, secured and out-of-the-box platform where thousands of strategies and funds are listed, and where players in the international financial markets can directly engage with each other in order to increase their market shares.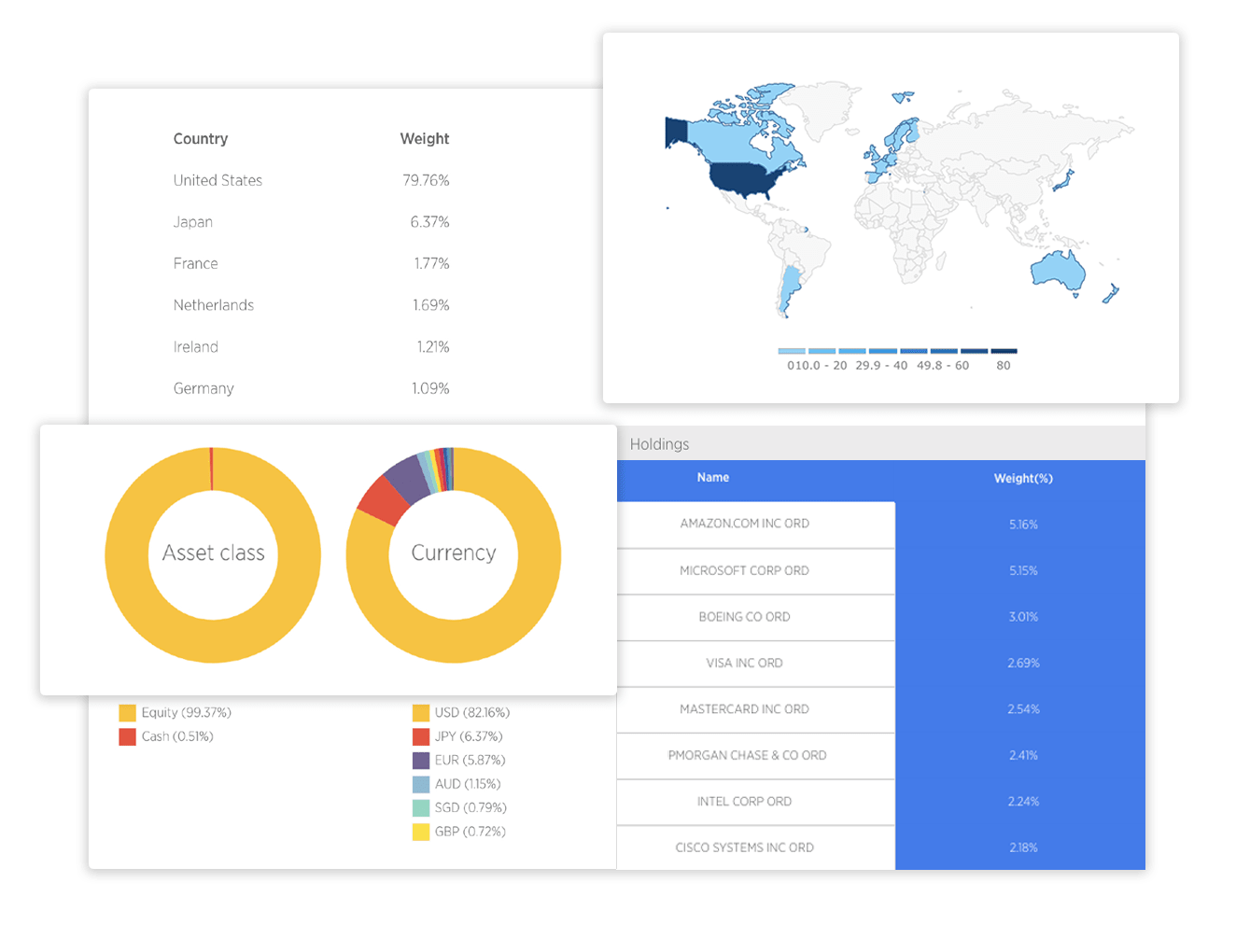 Dedicated services
Quantilia's specialist team of data analysts work on helping asset managers get the most out of their teams and ressources, while they outsource time consuming reporting and monitoring services. On the one hand, we collect the data relevant to your organisation, on the other hand, we help you perform the analysis you need with a wide spectrum of sophisticated analytics and calculus, or simply by delivering you on time the right data in the right format.
Quantilia's turnkey solution
Quantilia's white branded platforms are the opportunity for you to own a custom made focused solution that adds real tangible value to your current offering without having to spend time on building from scratch. We save you a large amount of financial and human capital resources and enable you to connect with clients and targets to dramatically speed your time to market. We put our expertise in both finance and IT at your disposal. Our design gurus will build a platform according to your graphical chart and take care of its design and testing for you to be focused on your core competencies.
Create a platform of your own
Factor investing and smart beta
Factors represent certain parts of the market that have greater long-term performance potential than others and generate higher risk adjusted returns. Smart beta strategies offer more sophisticated exposure while providing portfolio diversification and that is why investors are increasingly keen on both of these investing types. We display on our platform thousands of factor and smart beta strategies alongside socially responsible investment ones offering the possibility for investors to form different combinations and build a diversified portfolio.
Quantilia as a reliable partner
Our work in Quantilia as a reliable and consistent partner is directed towards answering your needs. We do not act as an intermediary nor as an asset manager, and as such encourage our members to communicate directly with each other without barriers and in full accordance with the MiFID and the various related regulations. All data on our platform is managed through our in-house developed library. We ensure the transparency and demonstrate our commitment towards you and your good governance practices.