TAILORED DATA & PORTFOLIO ANALYSES
Quantitative solutions dedicated to financial and ESG performance
GET STARTED Screen market opportunities
Direct source of prime & clean data
Dive into an immersive clean financial platform combining sophistication and user friendliness. Build multi-criteria ranking, enhanced search, bespoke indicators and metrics.
A top-notch platform consolidated with tens of thousands of funds, ETFs, indices, securities and investment solutions from the top investment banks and asset managers.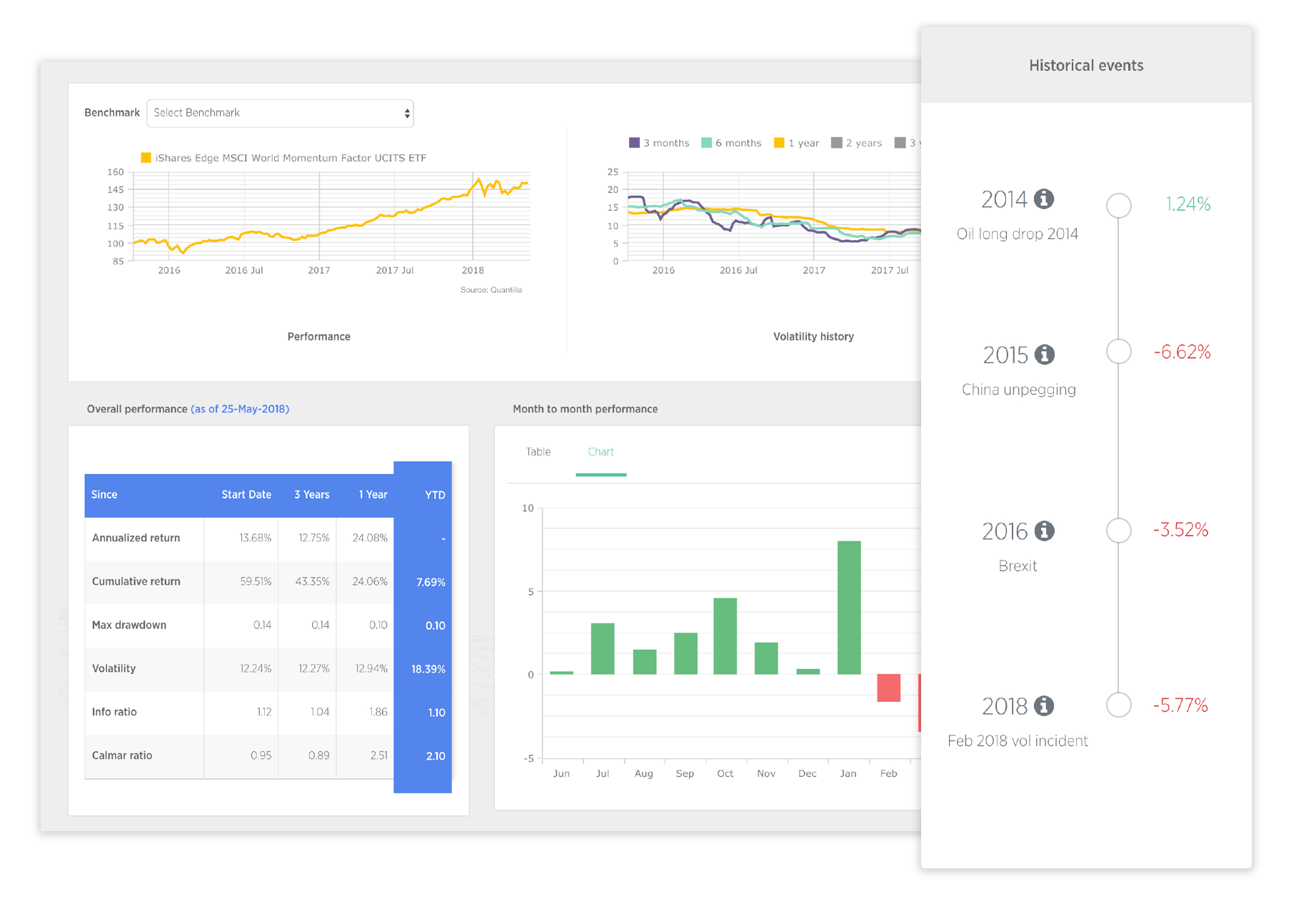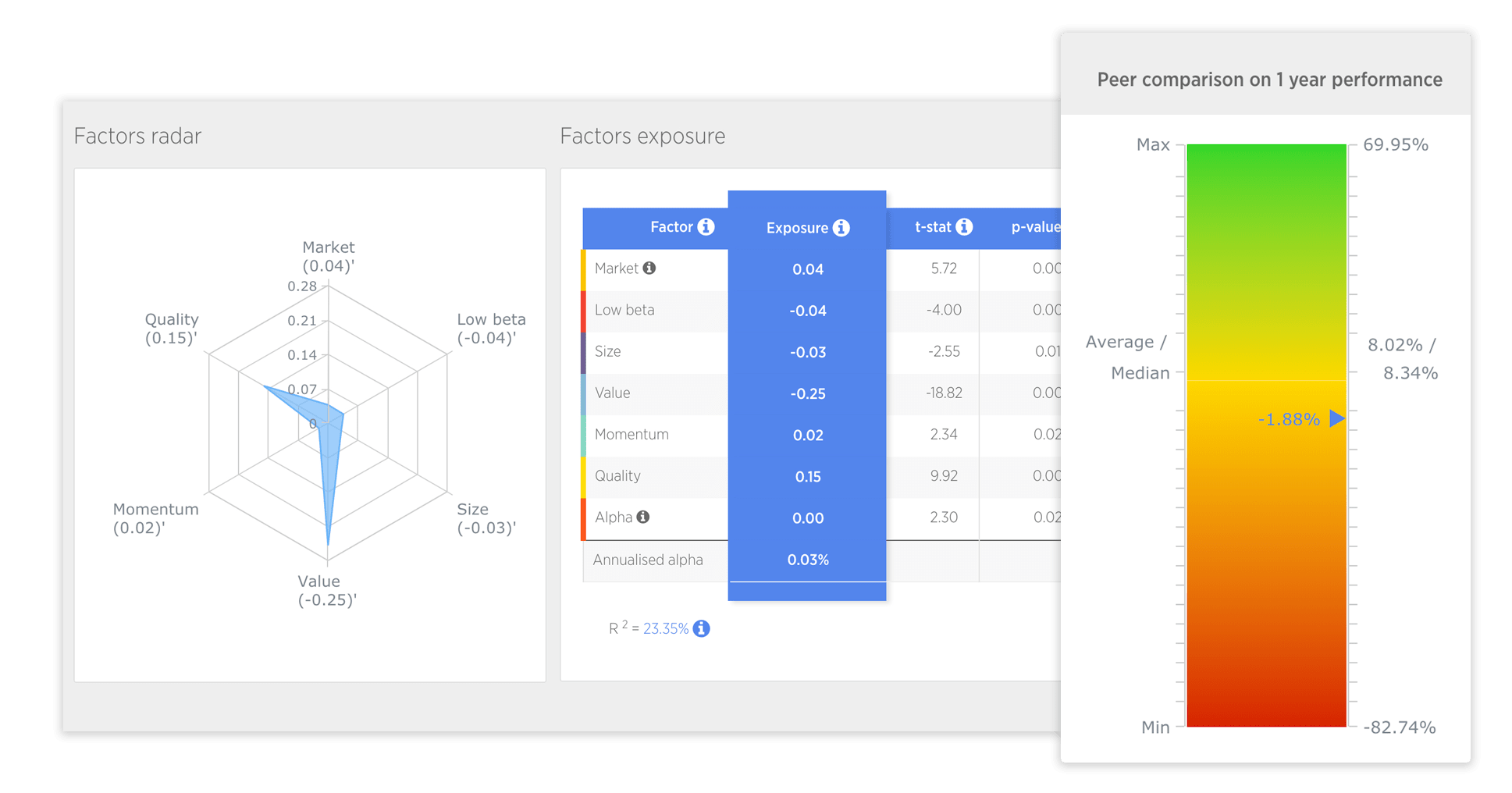 Rediscover your portfolio
Enhanced performance and risk analytics
Extensive analytics for actionable and prescriptive insight: performance contribution and attribution, factor analysis, risks reports, clustering.
Slash the time needed to analyse, exploit and categorize data. Benefit from enhanced visualisation tools with custom made display suited to each team and organisation, from portfolio managers to risk analysts.
Actionable AI and ESG analytics
Achieve better financial and non-financial performance
Leverage on the latest portfolio management techniques to enhance your financial and non-financial performances, to make your ESG policy a winning financial strategy.
Bring artificial intelligence to life with active learning clustering techniques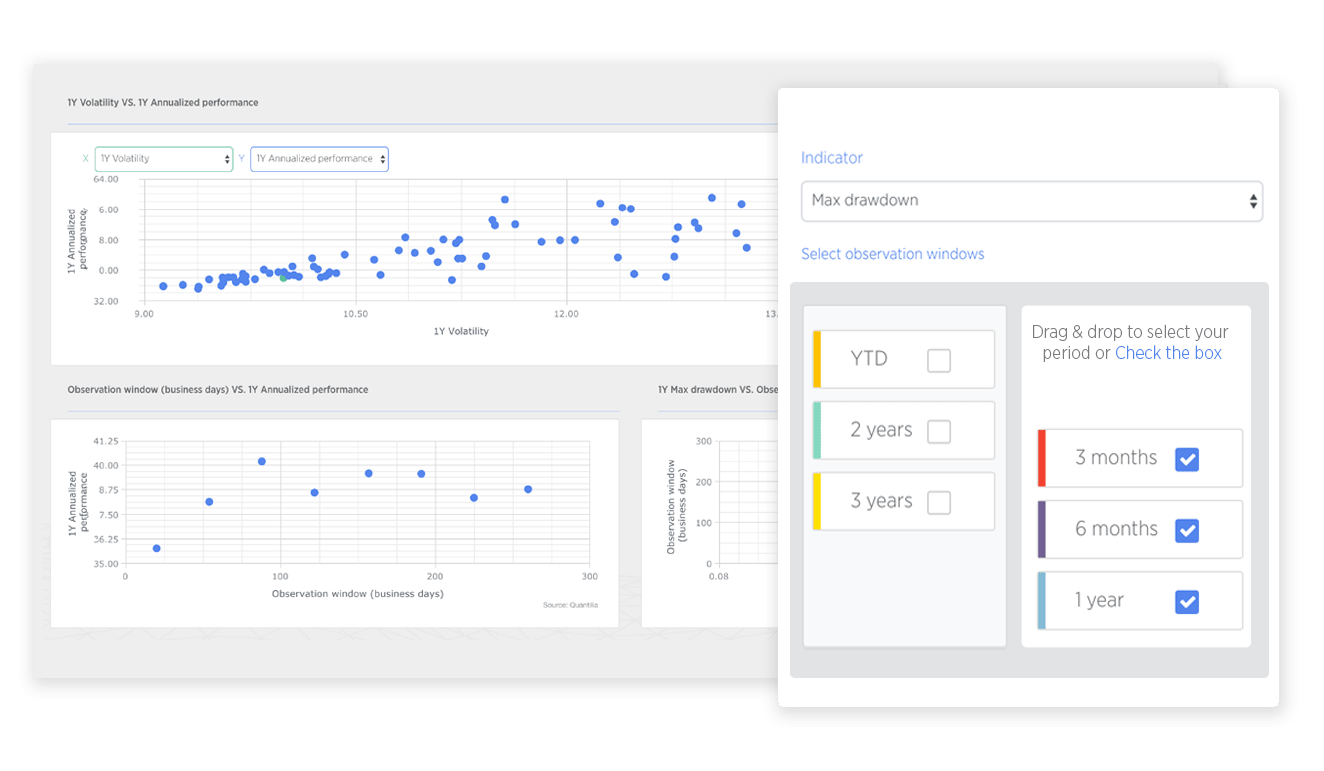 120+
Asset Managers & Investment Banks
8M+ Daily Calculated
Time Series
"Quantilia brings scalability when it comes to using financial data. In a world where the amount of data is significantly increasing and where data crunching has become absolutely essential, this is a key success factor"
"Quantilia is pleased to work with clear-sighted financial actors who understand that their success rests on a better use of big amounts of data"
"Quantilia is the tool that was missing on the market to centralise all the required data on the same interface, and moreover providing an optimised user experience"